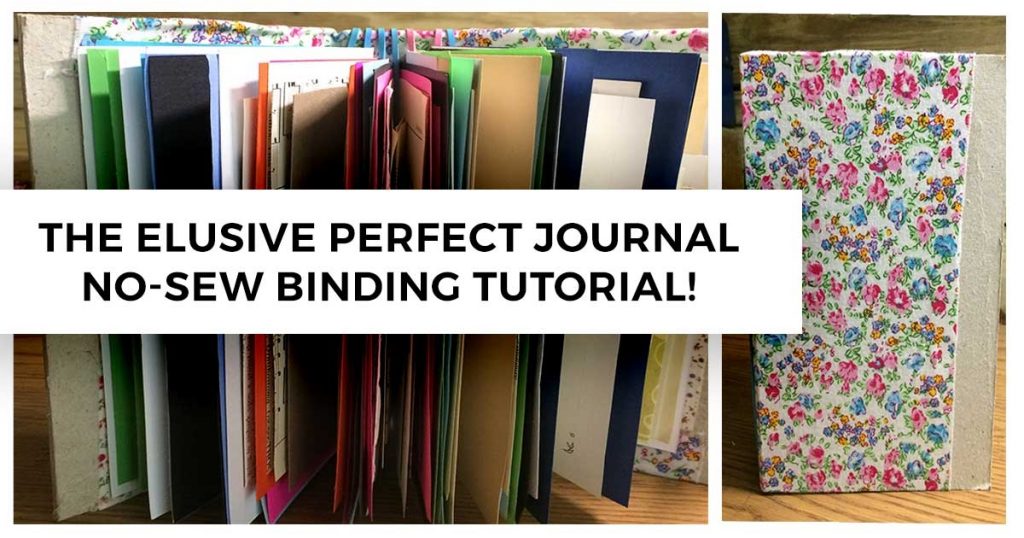 I *think* I may have finally found the elusive perfect DIY Journal, so I'm going to share a little video tutorial that shows the process!
The best part? This is a NO-SEW journal, which means you don't need to worry about jabbing and poking your fingers while trying to put together the signatures! Awesome, right?
The journal uses rubber or elastic bands to create a faux midori style travelers notebook – but you don't need to sew the signatures in any way! The secret is to use rubber or elastic bands to secure the pages!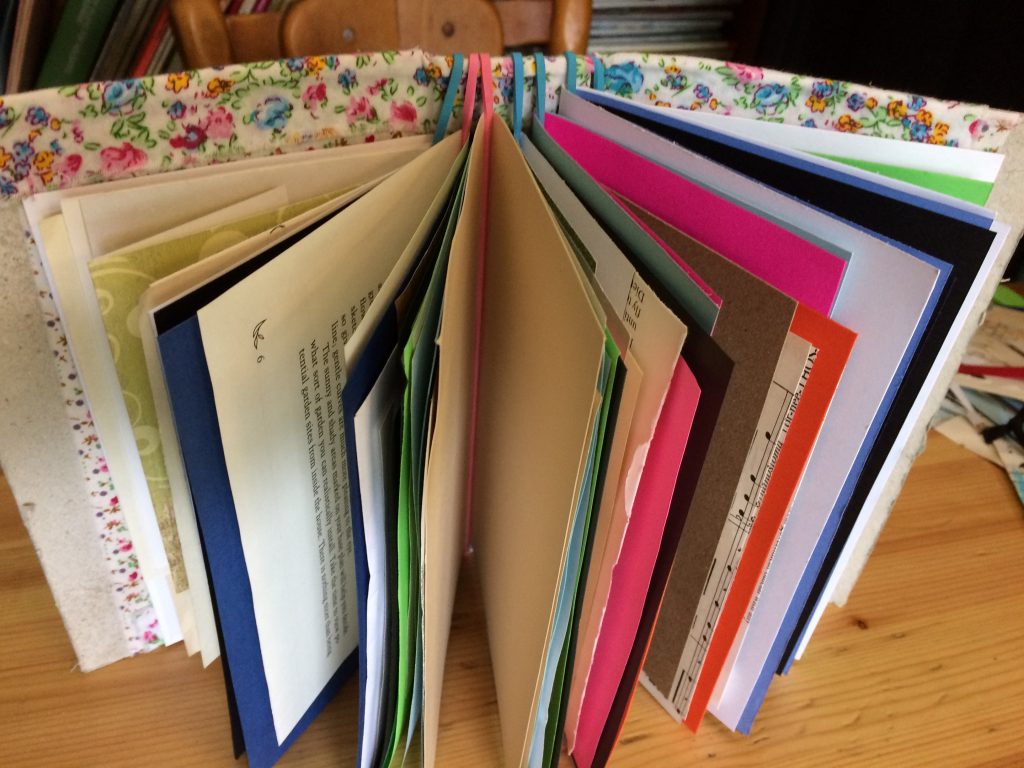 Disclosure: We may receive compensation for items featured on our website.
Learn More.
Here are the Supplies You'll Need to Make This Junk Journal:
Spray Adhesive: You do not HAVE to use spray adhesive – but boy does it make the process a lot easier and less messy! You can substitute with a variety of things, such as regular tacky glue for example.
Cardboard or Book Board – This is for the cover. I use old book covers, but you can use thick cardboard or chipboard instead. Use what you have – this is a junk journal afterall!
Fabric: Cut your fabric to be about 1″ around bigger the size of your book covers. In my video I show below, I didn't worry too much about the fabric being the right size, since I plan on adding more to the cover eventually. You'll need two pieces – one for the front, and one for the back.
Large Rubber Bands or Elastic Hairbands: I used 5 file-folder size rubber bands for this journal prototype. I really also like using Goody Elastic hairbands – the thin big kind that you can find in the hair accessories aisle at the store. You can also order these online at Amazon.
Misc. Papers: The best part of this journal is you can reposition the papers easily if you'd like. Since it is only the rubber bands that hold the papers in place, you don't have to worry about wanting to move papers around later. I use an assorted size of papers – make sure that you have papers big enough that they can be folded in half.
Most of the supplies and tools I use can be found at just about any major retailer or craft store.
The closest store that sells anything like craft supplies near where I live is Wal-mart, and usually I can find some fabric scraps as well as the spray adhesive in the art department.
The dollar store is also a great place to find those elastic hair bands! You can also use smaller hair bands as well to create mini-books.
Here is the Video for How to Make The Journal:
This is a pretty simple quick video overview of the process. Basically you cut out the covers, attach with fabric, fold your papers, and then insert each paper into the rubberbands. Easy peasy – I spent the most time sorting through all of my papers!
Resources for Supplies Used in This Journal Tutorial
If you have a hard time finding the supplies however, I've listed links to all of the materials to purchase from Amazon.
Elmer's Spray Adhesive: This is the same spray adhesive I used in the video. It makes putting together journals so much easier!
Goody Elastic Headbands: These elastic headbands come in lots of color options! They are the perfect size for a 6″x9″ book/journal. Or…if you'd rather use rubber bands, you can find File Bands on Amazon as well.
The possibilities are endless with this style of journal!
There are so many things you can make with this type of journal binding. Since it doesn't require sewing or sharp objects, it is perfect for kids as well.
I hope you enjoy this journal, and I'd love to see what you make! Join our Facebook Group to share your latest junk journal creations!
Have questions? Need some help understanding how to make this journal? I'm always happy to answer your questions below or join us in our community Facebook group!