This post may contain affiliate links, which means we may earn a commission if you make a purchase. As an Amazon Associate we earn from qualifying purchases. Thank you for your support!
Have you ever wanted to learn how to alter a book to turn it into an art journal? This post will share with you the basic steps for how to prepare an old book for art journaling.
It is very important before altering a book or using an old book for art journaling is properly preparing it before you start creating in it. While it takes some time and patience to do this, in the end it will definitely save you a lot of headaches and ensure your creative work stays intact.
How to Alter an Old Book Step by Step
In this post I will walk you through step by step my process of creating an art journal from an old book.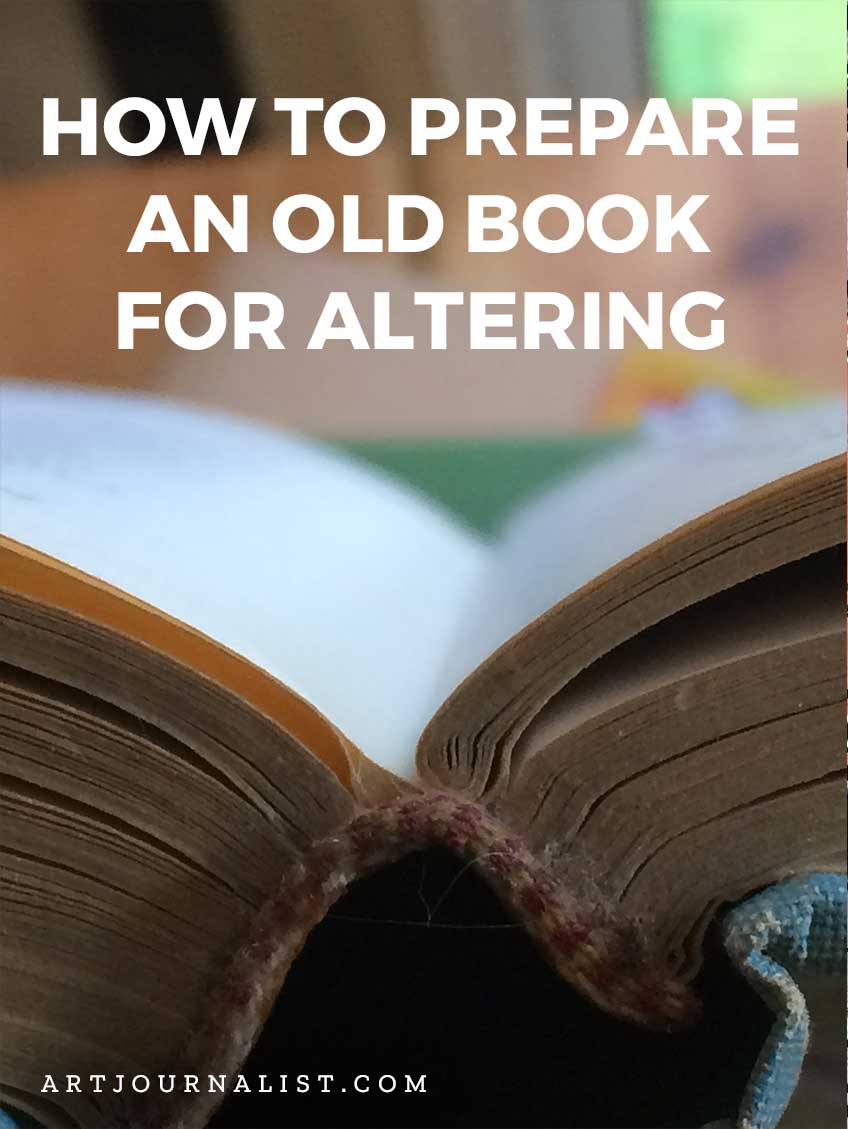 Step 1: Choosing the Right Books to Alter
Choosing the right type of old book to alter is the first important step to take. While one would think that any old book would do, you're going to want to look for one that has sewn binding as opposed to glued binding.
While very old, vintage books like the ones shown here might be beautiful, these types of books are not always the best candidates to use for altering, at least not using the same technique the way I share here. Very old antique books will likely need a little reinforcement and more advanced book binding techniques in order to be something that is sturdy.
The Most Important Thing When Altering a Book? Sewn Binding
Most books will either have sewn binding or glued binding. Glued binding is exactly what it sounds like – the pages are glued together. This is pretty common for most mass-market books printed in the past 30 years, even if they are a hardcover book. However, you do not want glued binding for your altered book projects if you can avoid it! Sewn binding is stronger and the pages will be less likely to fall out, whereas with glued binding you risk the glue coming apart and pages falling out. It is relatively easy to identify sewn binding in an old book you want to alter – you will see actual stitches in between the signatures of the book!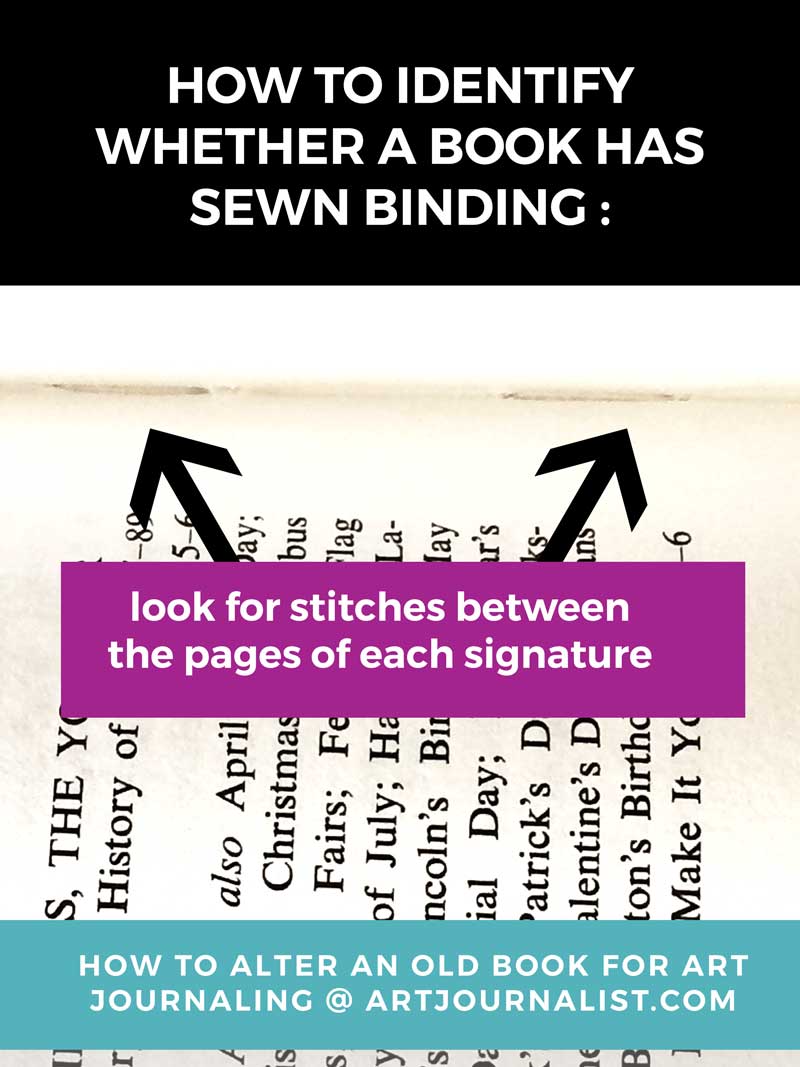 What is a signature?
Signatures are sections of pages, so you might see the stitches in between every 20-40 pages or so for example, depending on the book of course! Note: Some books this does not apply to – such as children's board books.
---
Need Some Inspiration For What Types of Books to Use?
You can use many different kinds of books for your altered book projects! Here are some ideas for different types of old books you can use:
Children's books
Hardback fiction books
Textbooks
Cookbooks
Home & Garden Books
As you can see, there all sorts of different types of books to use for you to learn how to alter a book for art journaling! The possibilities are endless! Also think about the size of the book – do you want a big fat book with many pages or maybe a big skinny children's book with plenty of room on each page as your canvas?
Where to Find Old Books for Altering into Art Journals Free or Cheap:
Finding old books can be a challenge. Fortunately you can often find them for less than a few dollars each book. Here are some of the places I've been successful in finding them:
Public & Private Library Book Sales in my area
Flea Markets and Yard/Garage Sales
Thrift Stores
Craigslist
eBay (try to find local sellers near you to avoid high shipping costs for heavy books!)
Used Bookstores such as Half Priced Books and others
Ask Family & Friends for old books you can buy from them
Want to see how I shop for books and the types of books I like to get? Read This:
How I Find Mixed Media Art Supplies At Used Book Sales
. Once you have your books, you're ready to start preparing it for altering and making into an art journal!
Step 2: Start Ripping Out the Pages of the Old Book if Necessary
Something I've learned with experience if you will be using the book for an art journal is that you may want to do is rip out at least half of the pages in the book. This may sound scary, but it will give you a LOT more room and flexibility later on in the project! So, if you have a 30 page book, you will turn it into a 15 page one. Why on earth would we do this? The main reason for this is because when you start painting on your pages, and glue stuff to them, it makes the book much thicker than the binding can handle. So, get ripping away! Of course, you do not actually have to "rip" the pages out – you can always use a craft knife and carefully cut these pages out. That sometimes looks a lot neater and nicer. I usually save my ripped out pages for gluing and collaging later on in the art journal, so these pages don't even get wasted. Any leftovers are simply used for making junk journals!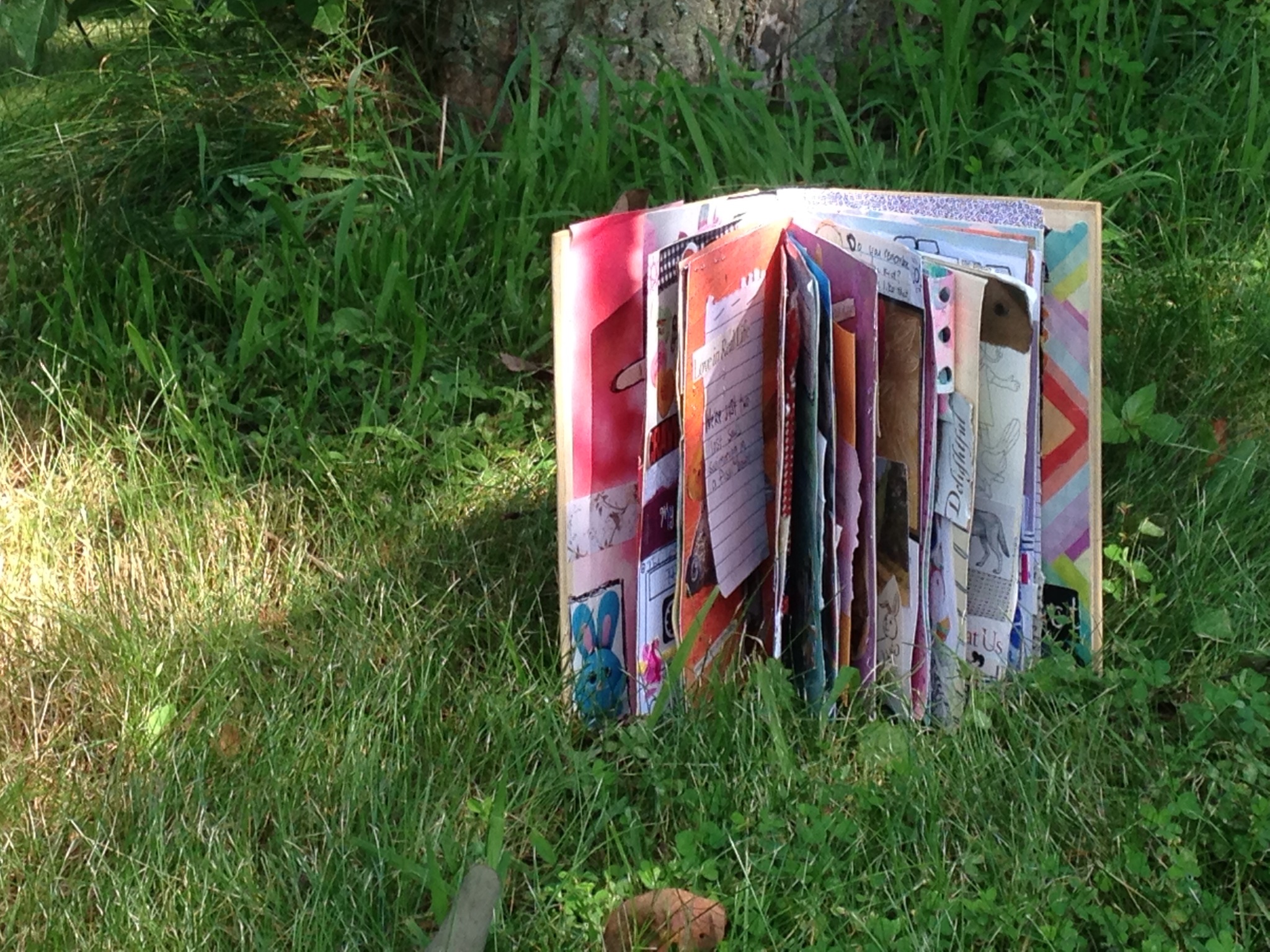 You may have different preferences and experiences than I have had with this – a lot will also depend on your style of creating art journal pages. I am very heavy on the collage layers, so for me it makes sense. Feel free to experiment with what works best for you and your style – The important thing is that the book's binding will be able to hold up to the thickness of the book.
Step 3: Glue the Pages Together if Necessary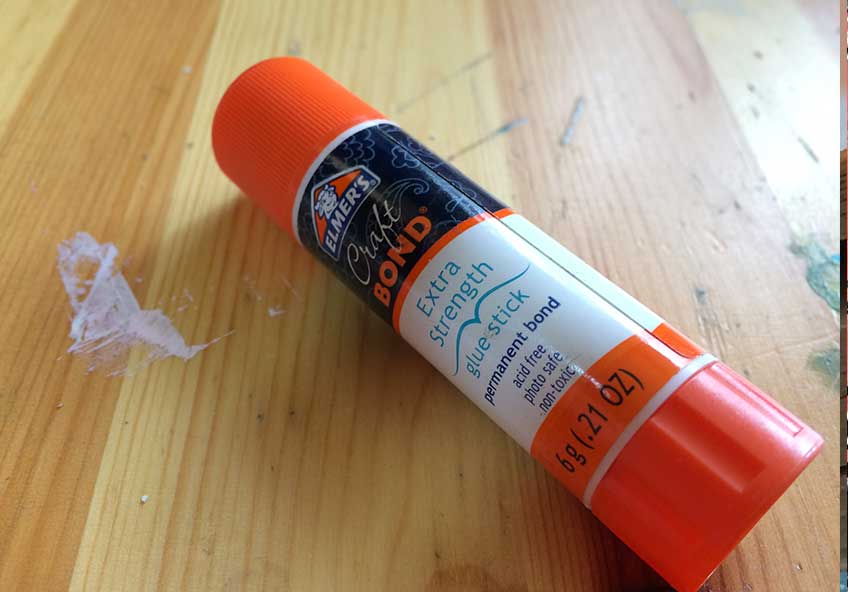 Depending on the paper weight of the pages in your book, you will probably want to glue some of the pages together to make for a stronger and heavier page. I typically will use a heavy duty glue stick for this step when I make an altered book. Be sure to put a little extra on the corners as that is where they are most likely to come apart at. You can glue 1-2 pages together or several, depending on the weight of the paper in the book. Gluing your pages together will likely cause some rippling and bumpiness in the page, but no one said art journaling had to be perfect. If the bumpiness and wrinkling bothers you, you can also choose to use more collage elements and avoid the paint and wet media all together if the pages are thin.
Step 4: Priming Pages With Gesso
This step is completely optional, but is usually a "must-do" for me, as I love working with Gesso – it really does help the acrylic paint stick a bit better to the page. The main reason I use gesso however is because I usually choose some odd books for turning into journals and don't usually want all the words and titles and page numbers showing through! This is from our
altered composition book tutorial
– you can see the Gesso does a very good job of covering things up – sometimes too good of a job!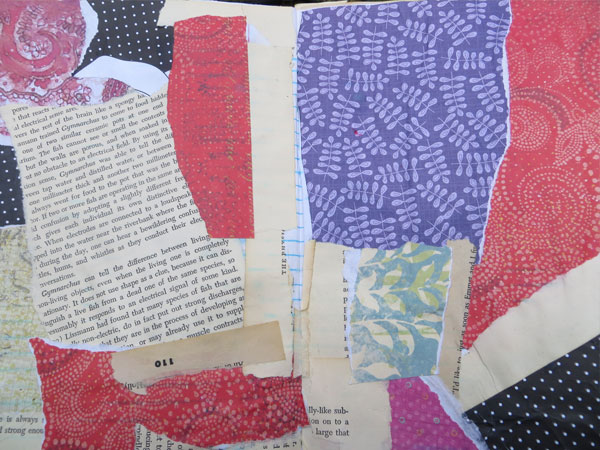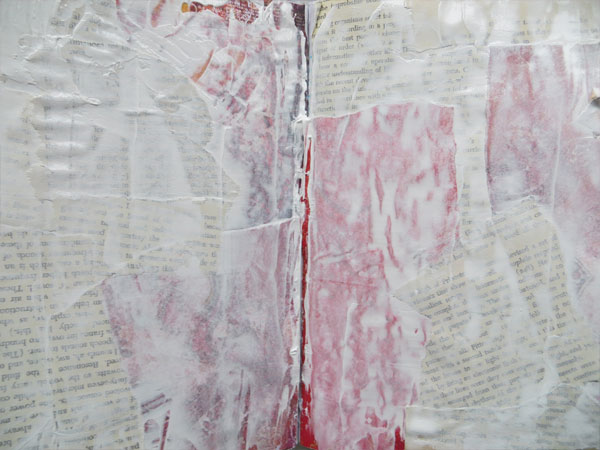 Not sure what Gesso is? Gesso is a white primer available at most craft and hobby stores. You can also find it online or if in a real pinch, go down to the local hardware store and buy a small pint of white primer – while not quite the same that will work too!
Now You're Ready to Create in Your Altered Book!
Once the pages are ripped out, glued together, and the gesso has dried, you are ready to start creating in your new altered book! This is the really fun part of using an old book as an art journal! I hope you find this tutorial on how to create an altered book helpful, and of course, if you have any questions about how to start an art journal, share your questions in the comments section below or join us in our
Facebook Community Group
to connect with others!
Join our facebook group!
Share what you're creating and working on, ask questions + connect with over 4000 creative artjournalists for inspiration + ideas!