I am super excited to share a flip-through of my latest Halloween Junk Journal! This one was so fun to create!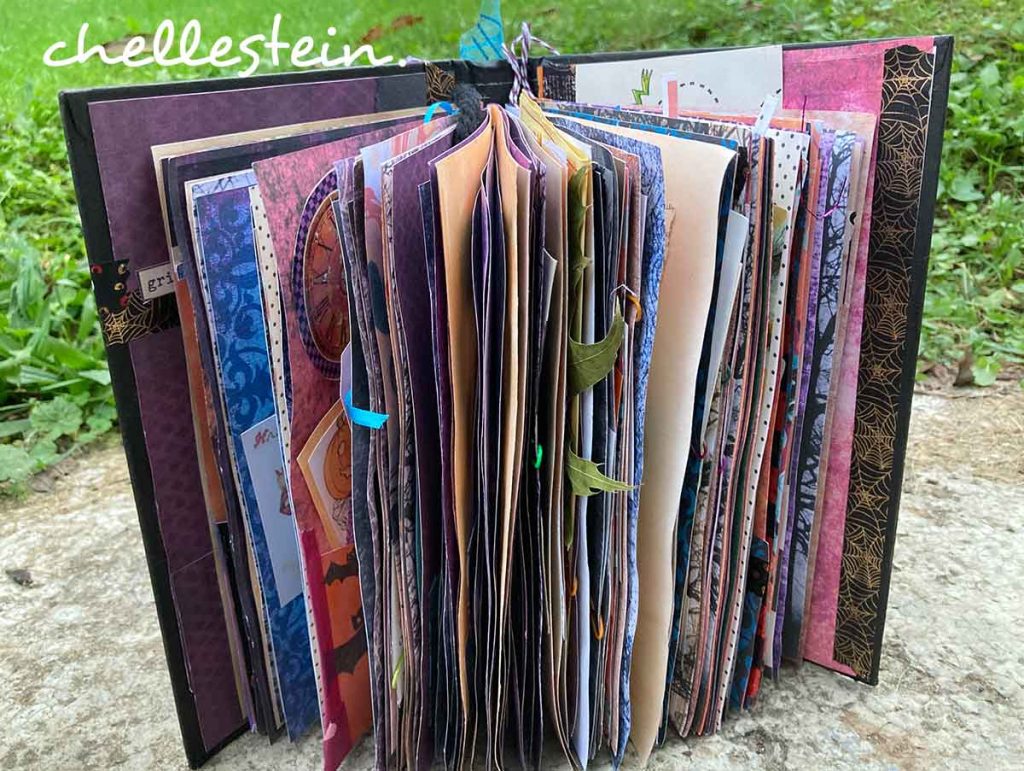 I made this one big chunky journal! I created the journal by using an old book for the cover and then sewing the signatures in – there are over 100 pages in this journal!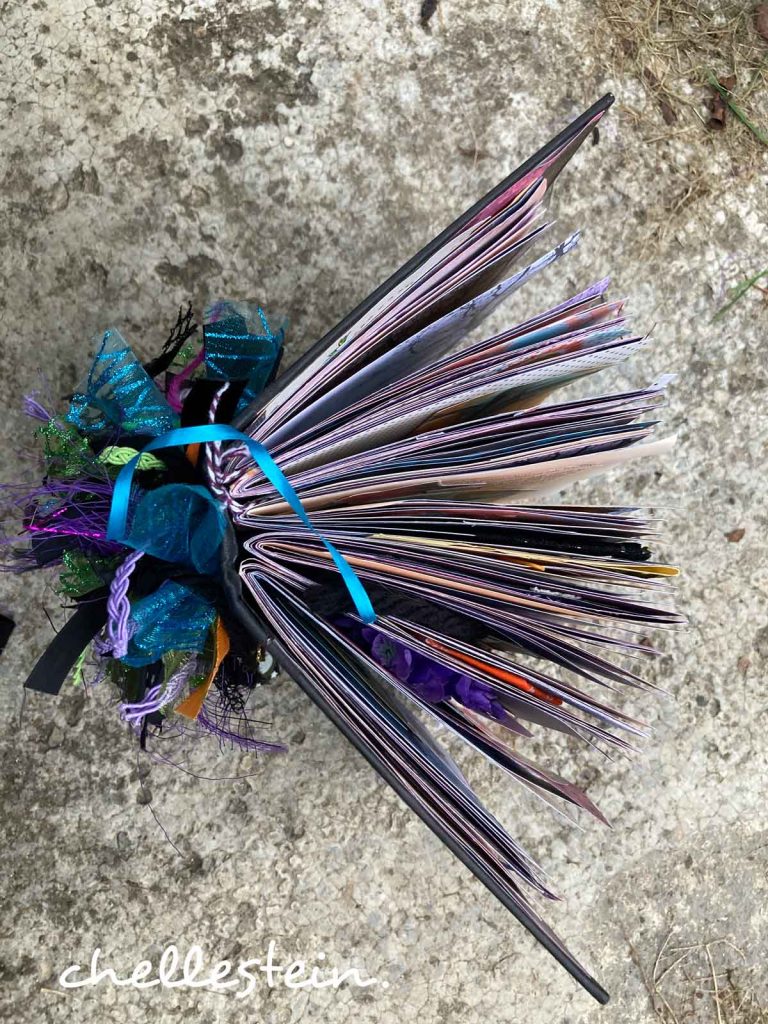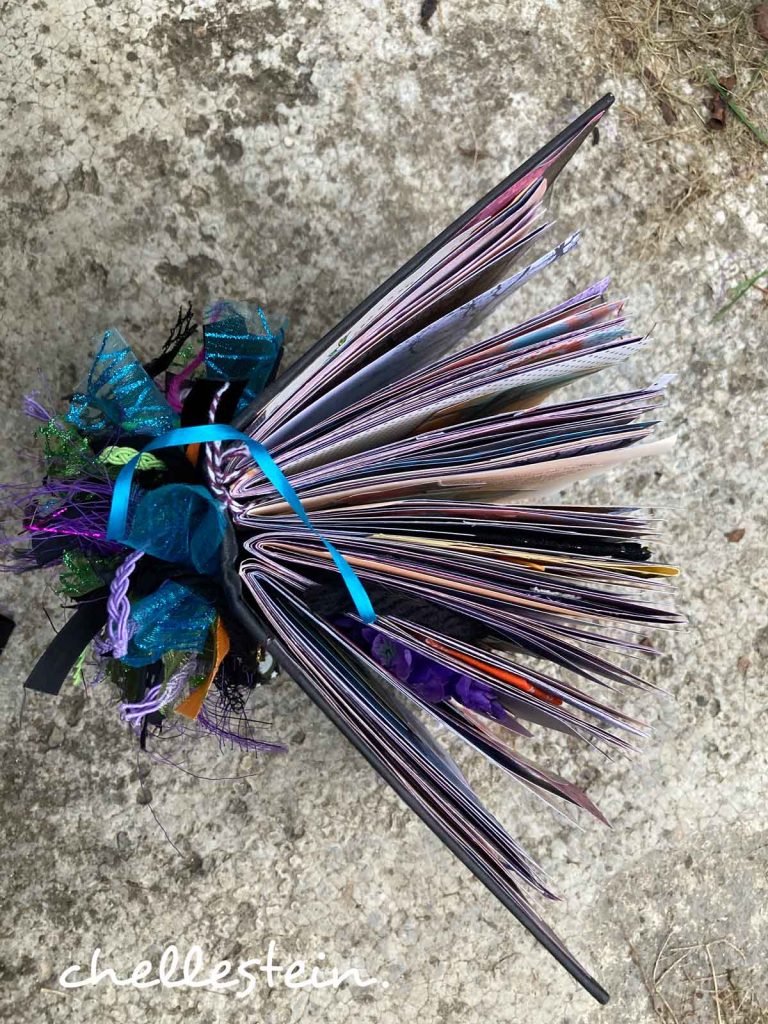 ---
Many of the papers and ephemera you see came from the Printable Halloween Junk Journal Kit I currently have in my shop. The kit includes scans of marbled papers, Gelli prints, my owl paintings, and lots of vintage ephemera goodness!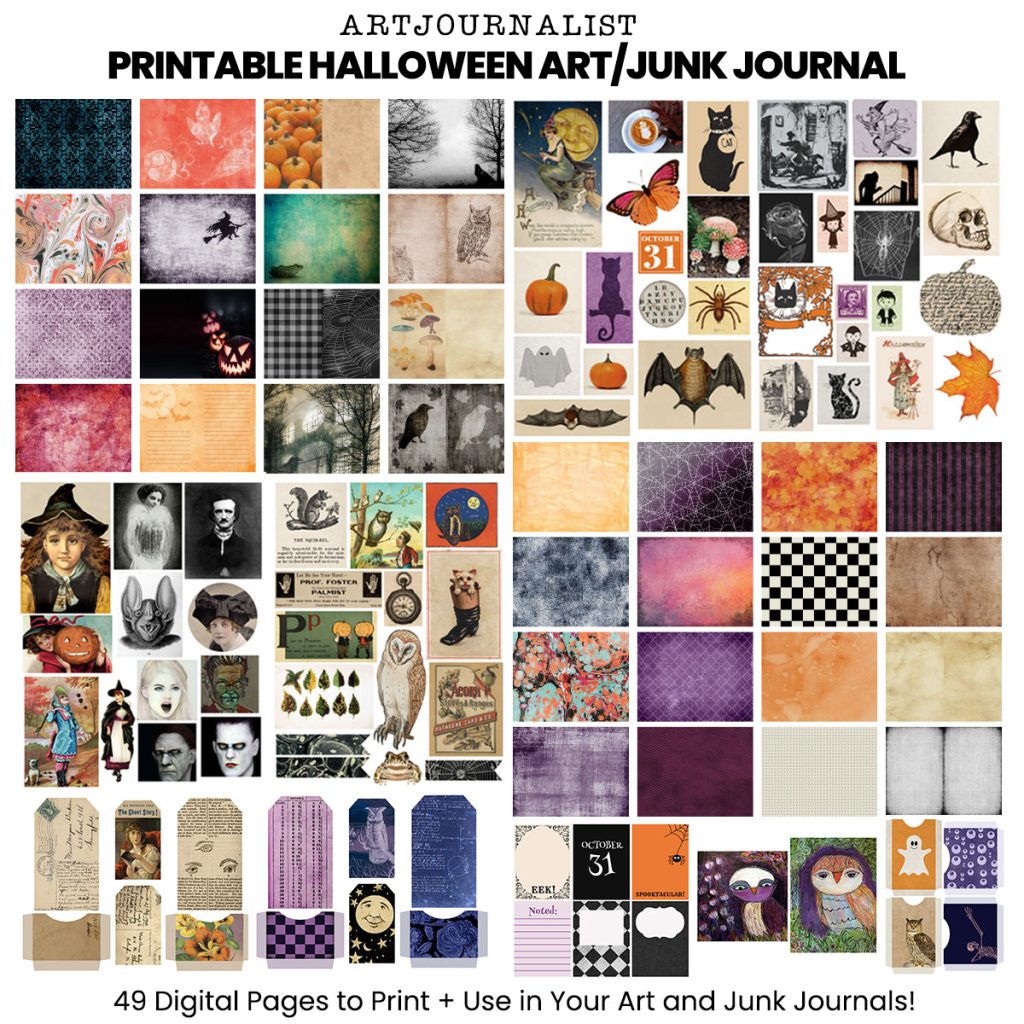 ---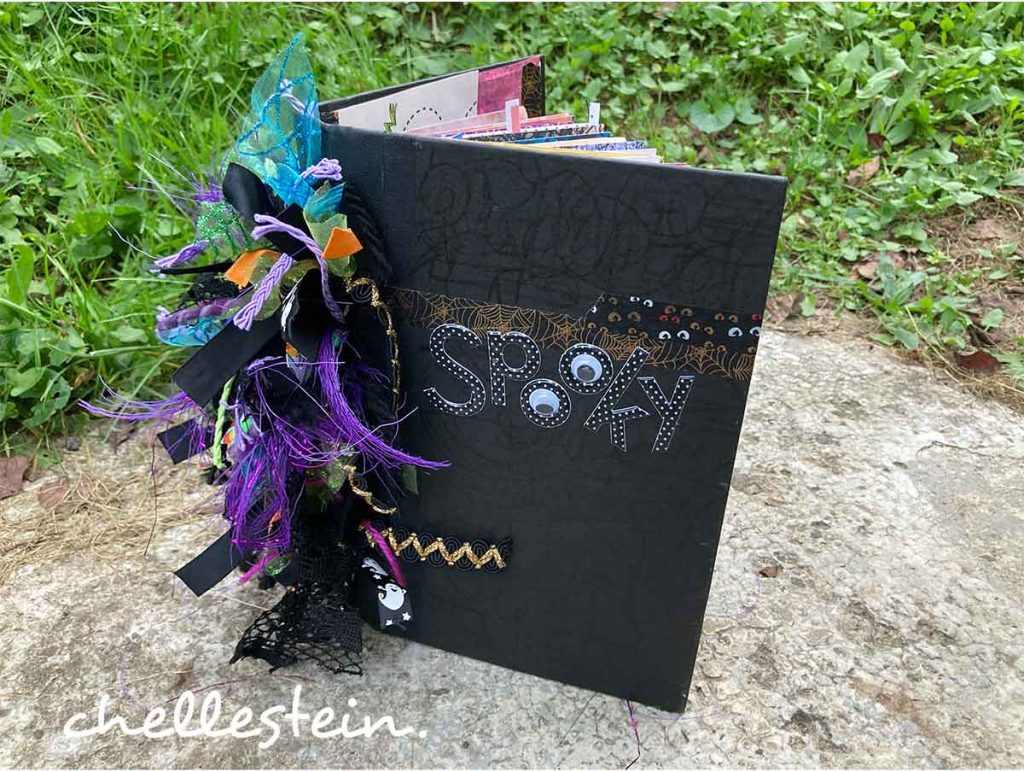 Halloween Junk Journal Cover
The cover of the journal was made with just a few pieces of washi tape and some Scrapbook Alphabet stickers I've had for years and didn't know what to do with. Spooky was the only word I had enough letters to spell out!
My favorite part about the cover though is definitely those googly eyes I glued in the center of the O's.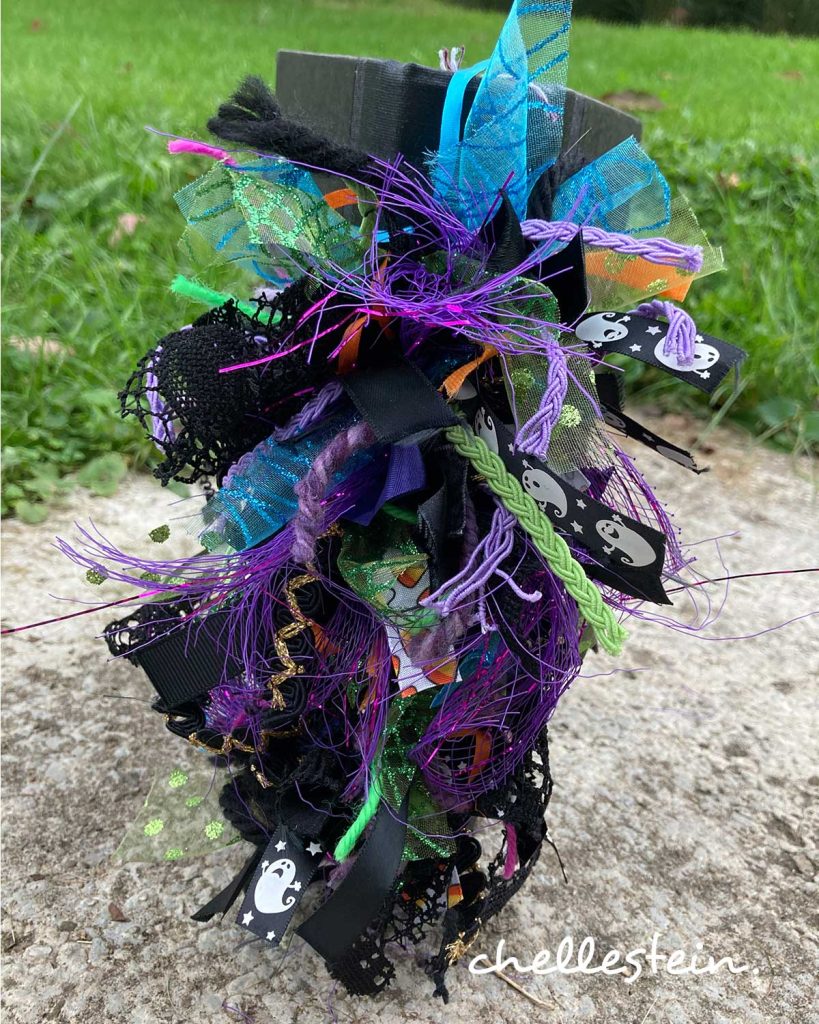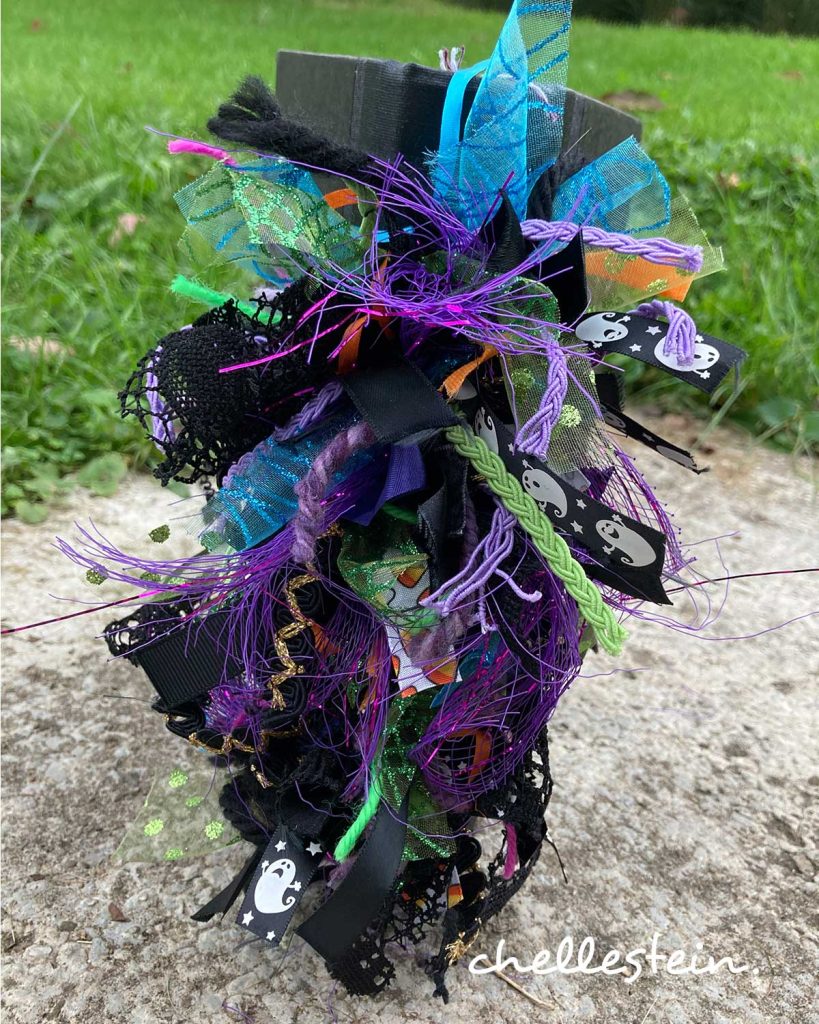 I also absolutely love the spine on this journal! It's made by tying ribbon, yarn, fabric, and mesh to the threads of the binding. I'll have to do a tutorial on this soon!
Halloween Junk Journal Inside Pages
I had so much fun creating pages in this journal – I made sure to leave plenty of places for writing and lots of tuck spots and pockets!
Watch the video of the Halloween Junk Journal Flip-Through on YouTube.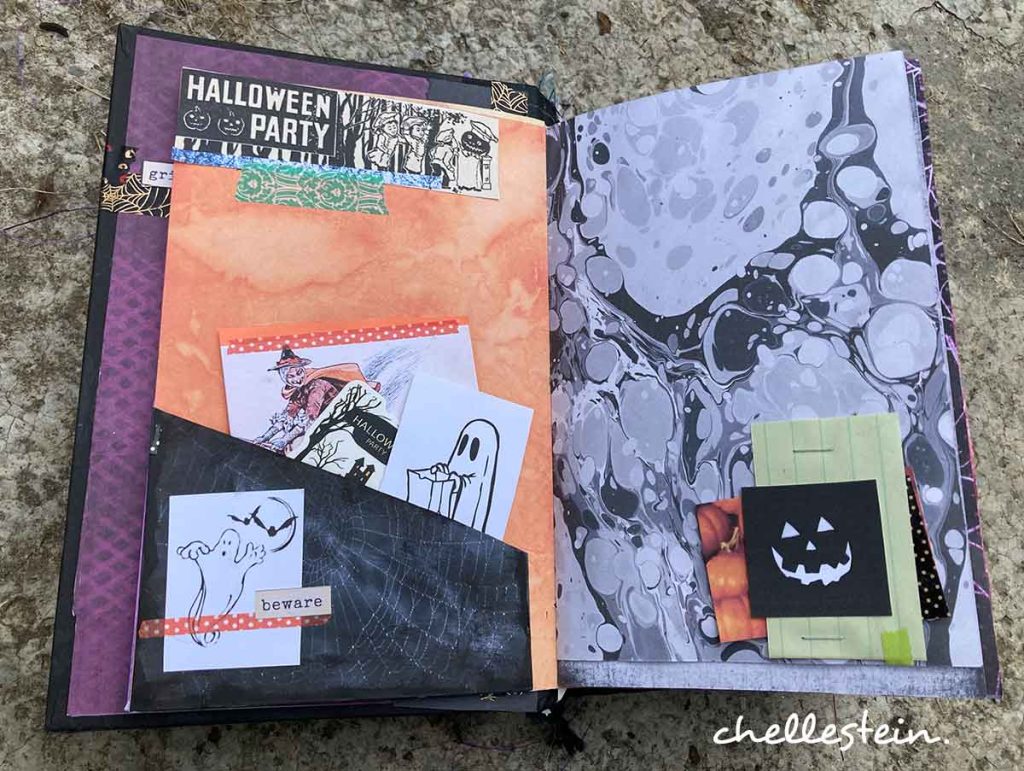 I think it's important to have lots of spaces for journaling in a journal!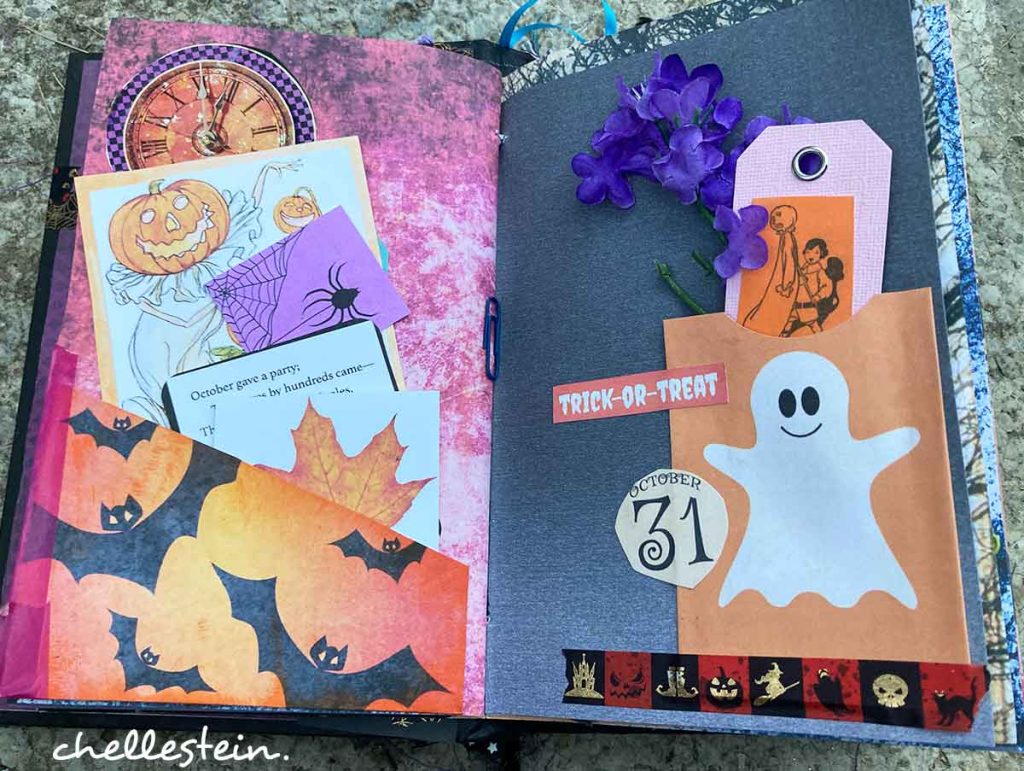 Most of the pages were made from a mix of the ephemera in my printable Halloween junk journal kit along with washi tape, stickers, and magazine cut-outs.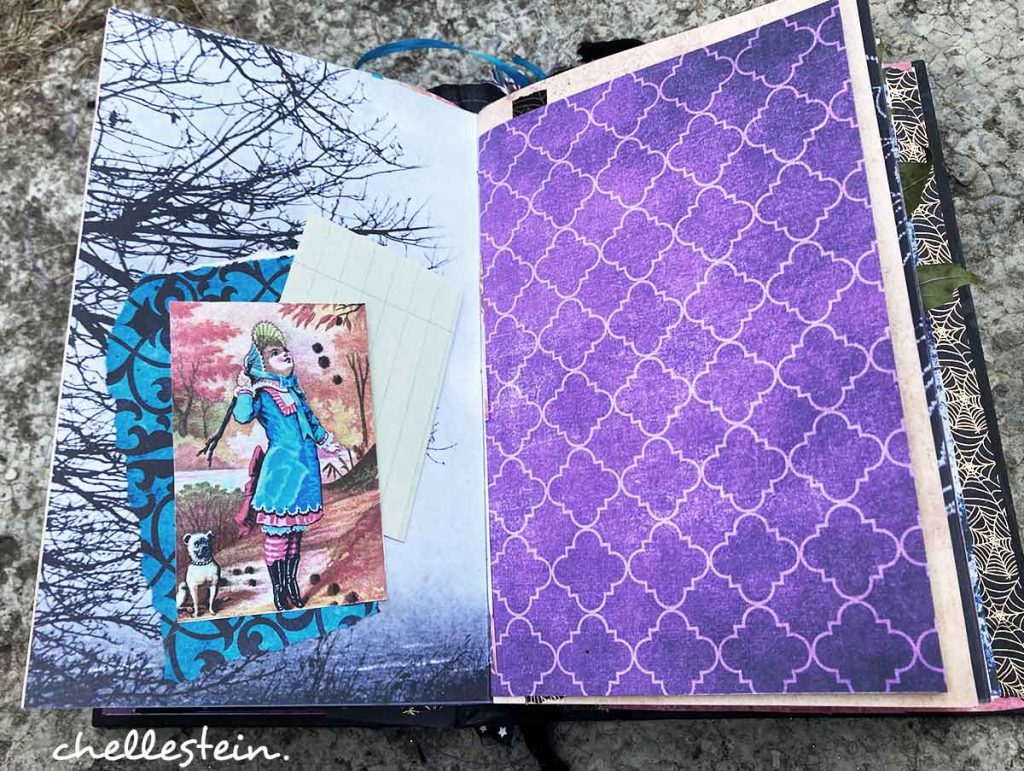 I love this page with the girl in the fall – that image I actually scanned out of a Victorian scrapbook I recently aquired from 1882! I can't wait to scan in more of those images!
I really love being able to scan artwork + then print it out to use in journals! You can use something more than once that way!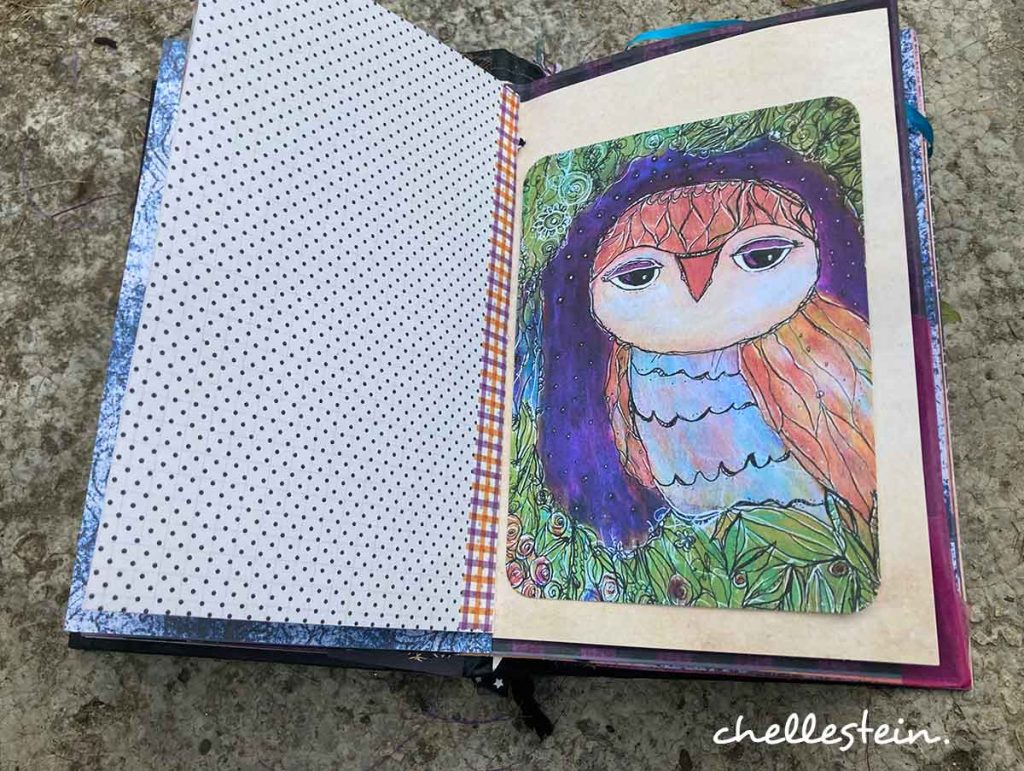 In the photo above, I took a picture of an owl I painted years ago and then printed it out. It's so nice to be able to do that – the original was on a rather large canvas. I like being able to use my artwork without destroying the originals!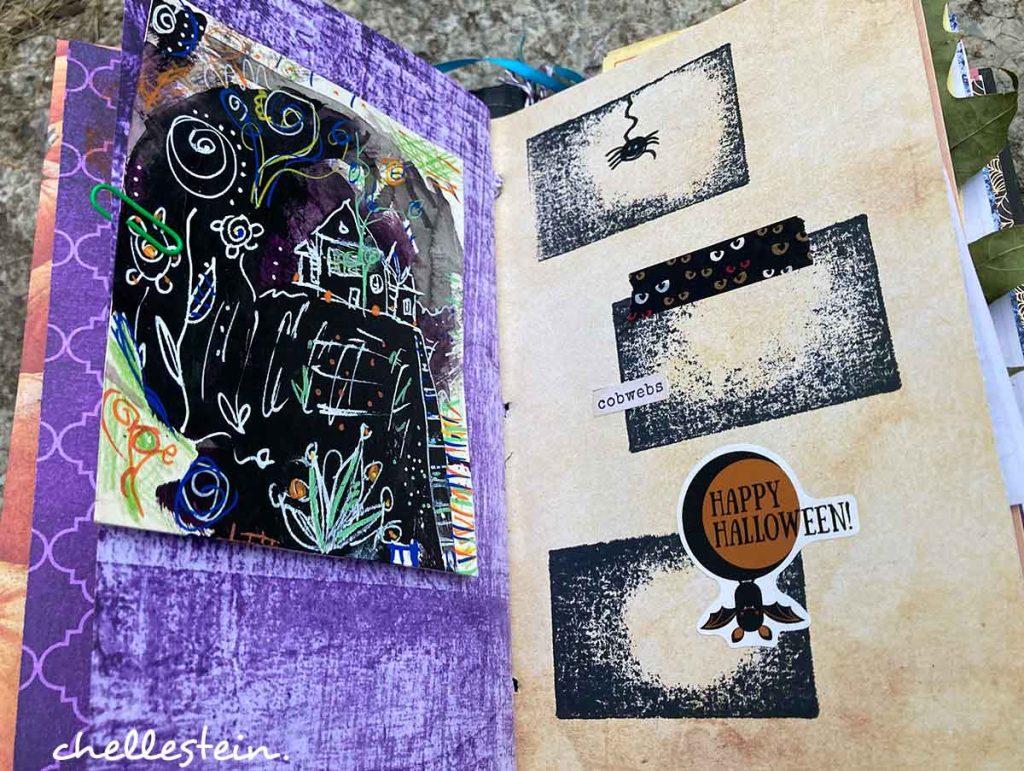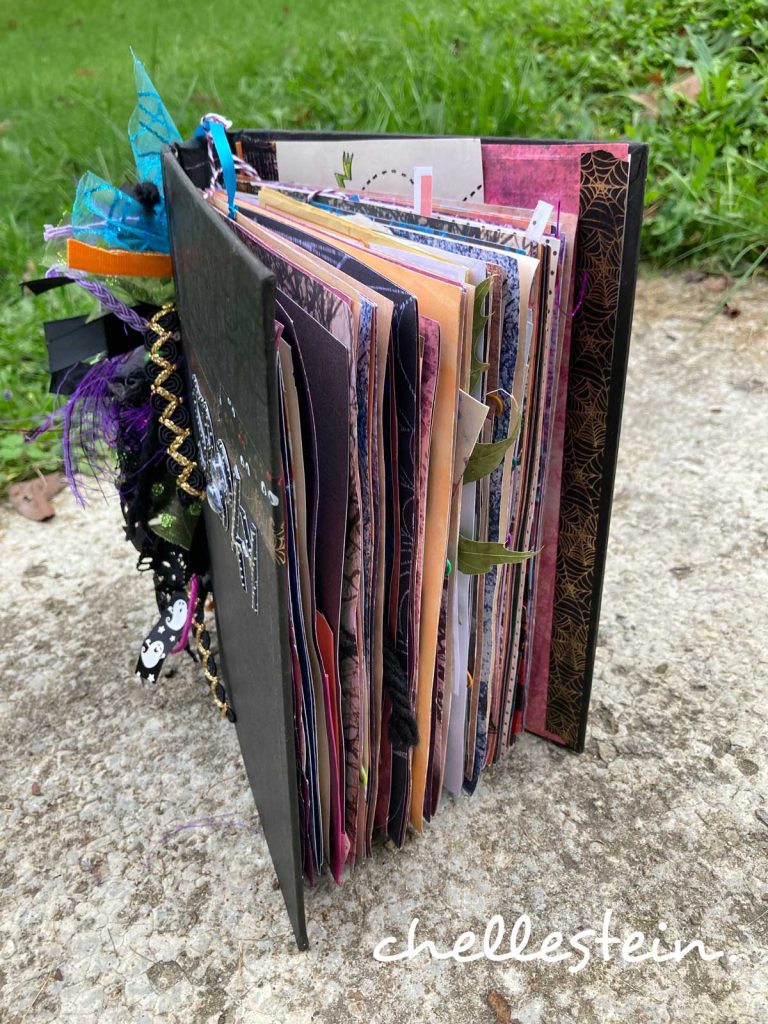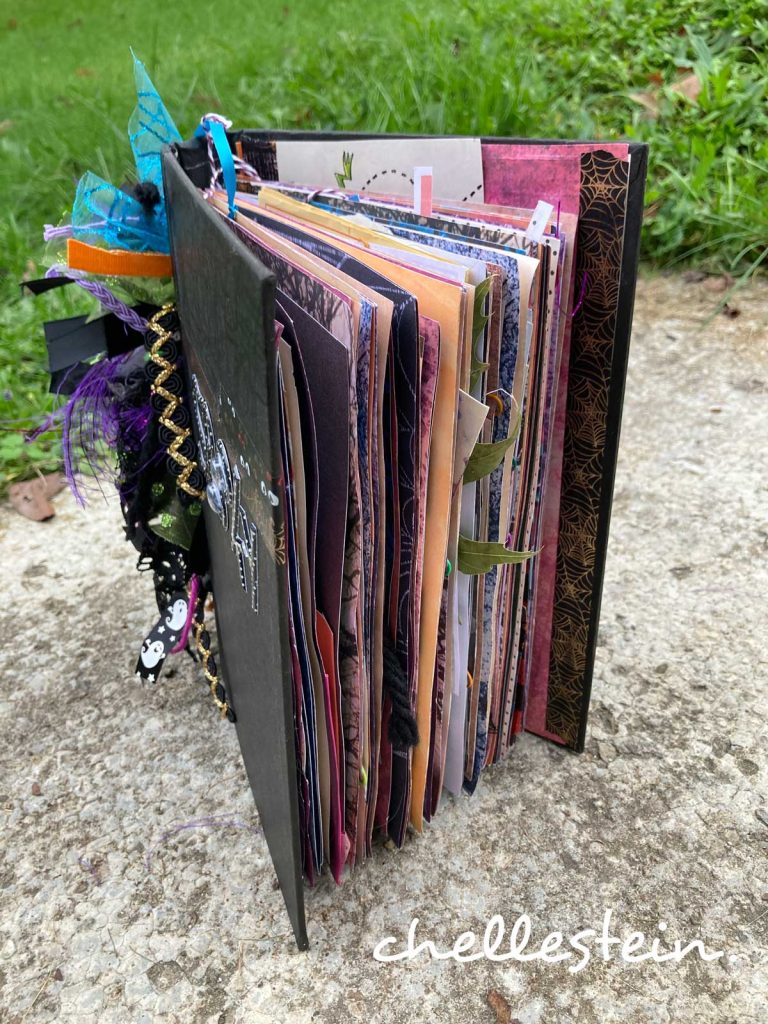 This journal was so much fun to make, and I hope it inspires you to create an absolutely Spooktastic journal for all of your Halloween memories!
If you like the papers + ephemera in my journal, you can find many of them in my Printable Halloween Junk Journal kit – go grab it here in my shop!
Looking for inspiration on what to put in your Halloween journal? Check out these 31 Halloween Journal Prompts!
Do you have any plans on making a Halloween junk journal? Tell me about what you will be creating – I would love to see what you make!