This post may contain affiliate links, which means we may earn a commission if you make a purchase. As an Amazon Associate we earn from qualifying purchases. Thank you for your support!
Can I show you some of the worst art journal pages I ever created?
Because I think when we see all this beautiful gorgeous stuff on Pinterest and in magazines and whatnot…it's so easy to feel intimidated.
Hopefully these terrible art journal pages will help you feel a little bit better about being a beginner!
And that self critic monster pops in and says "You're not an artist!" and "You're not good enough to be doing this" and whatever other nonsense our critical self might say…
So, please, allow me to share with you my "Art Journal Failures" – pages I just don't like.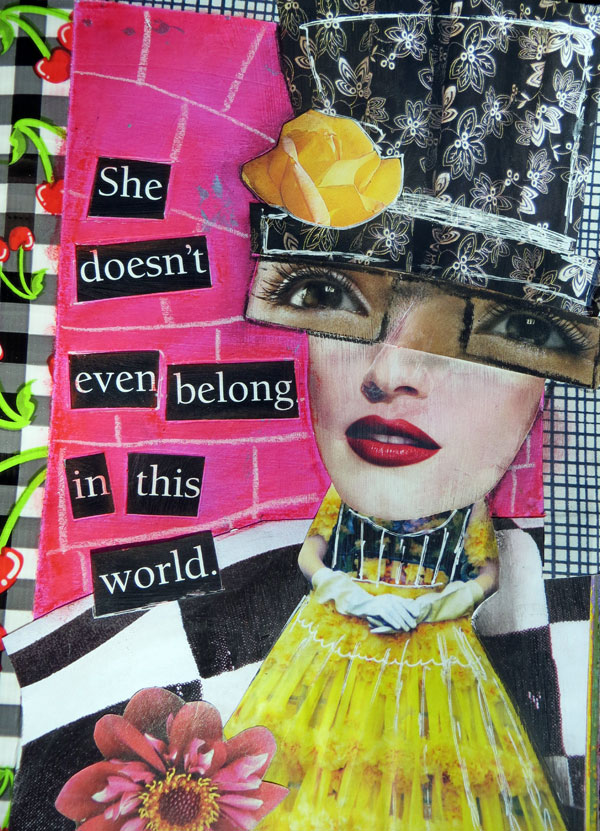 Now, some people will agree on me that these pages are horrendous, some of you may think I'm being too hard on myself…
Either way – I didn't like how these pages turned out. I think I could have done better.
But then, I also accept that I'm not perfect, my pages aren't perfect, and spilling out some ugly color combinations or things that don't make any sense can happen on occasion.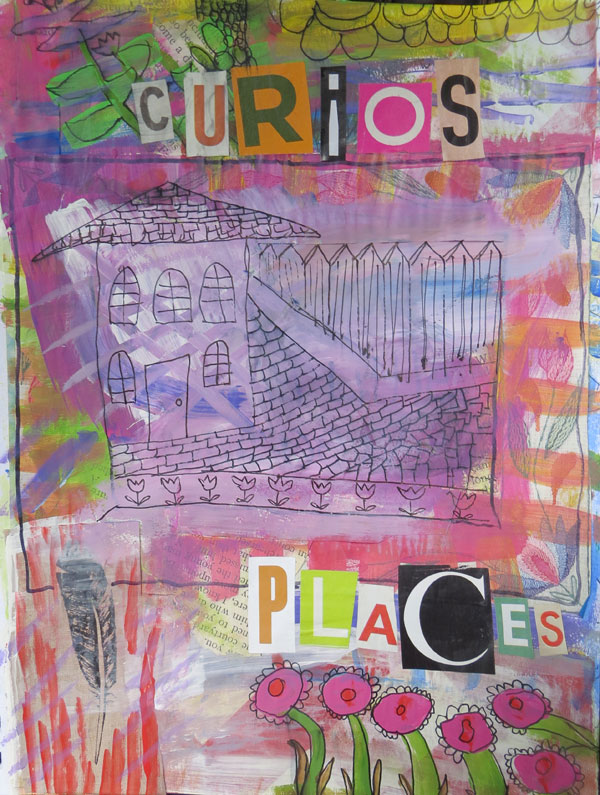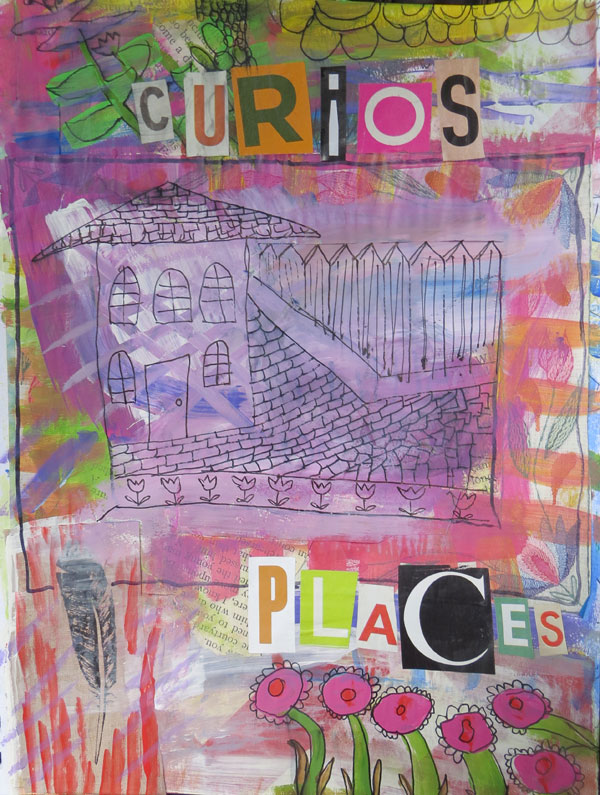 In some ways, I think sharing ugly art is more helpful than sharing good art. We can't make good art if we don't know how to first practice making bad art, right?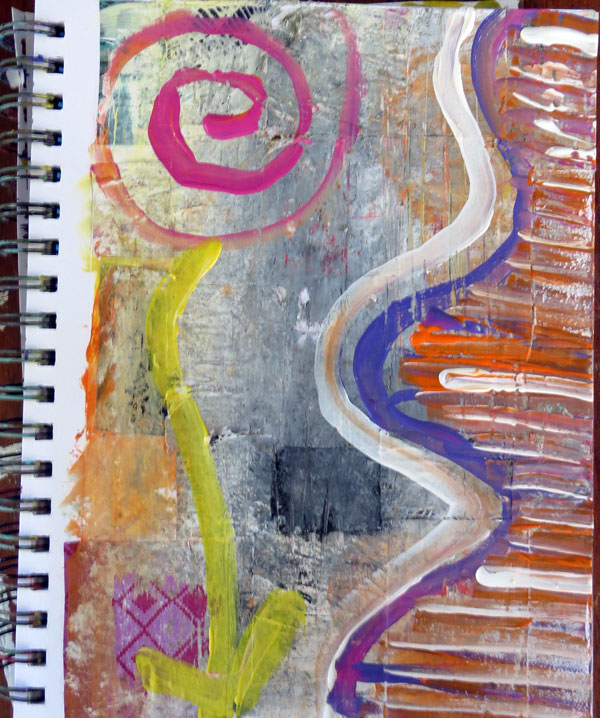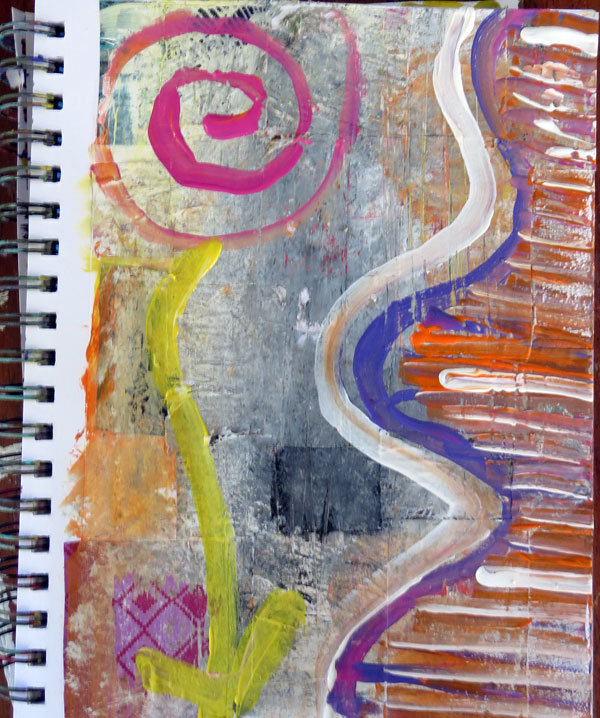 ---
So how do you deal with an art journal fail?
Well, there are options 🙂
1. Gesso over it and start anew
2. Tear out the pages.
3. Cover up with magazine photos
4. Recycle the page and use in another art journal page as collage fodder.
5. Take a deep breath and remember that you aren't creating an art journal to be pinned on Pinterest or to be featured in a magazine.
Consider making a page about the reasons why you art journal to remind yourself that it's the process of creating – not always the end result that matters most.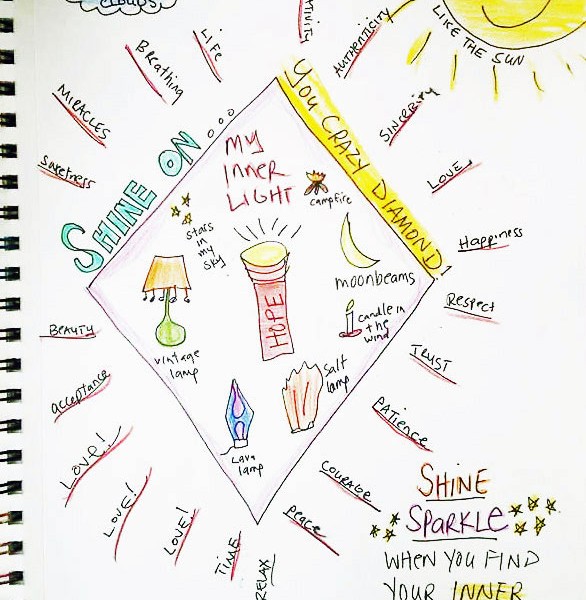 I hope by sharing some of my horrendously ugly art journal pages I'm not particularly proud of, it will help inspire you to create anyways.
If you've made a terrible, ugly, no-good, awful art journal page, will you share it with us? Sometimes art journal pages don't turn out as we hope or plan. That's OK. I'd still love to see what you've made – the good, the bad, and the downright ugly.
What matters in the end, is that you've found something you enjoy doing – and that is what makes you an "ArtJournalist" 🙂
Join our facebook group!
Share what you're creating and working on, ask questions + connect with over 4000 creative artjournalists for inspiration + ideas!